I stumbled upon this beautiful song <3 and lost my heart to it...its not only very melodious but also has a beautiful meaning ...i felt that its very suitable for the image below , please do listen to this amazing song... from the movie CHIThRAM


---

Eeran megham poovum kondu

Poojakkay kshethrathil pokumbol

Poonkattum sopanam padumbol

Pookkaree ninne kandu njan… (Eeran megham)

Aaaa… Aaaa… Aaaa… Aaaa… Aaaa…

Mazha kaathu kazhiyunna manassinte vezhambal

Oru maari mukiline pranayichu poyi

Poovambanambalathil poojayku pokumbol

Ponnum minnum nine aniyikkum njan

Aaaa… Aaaa… Aaaa… Aaaa… Aaaa…

Vaanidam mangalam aalapikke

Omane nine njan swanthamaakkum (Eeran megham)

Venmegha hamsangal thozhuthu valam vachu

Sindhooram vangunna ee sandhyayil

Nettiyil chandanavum chaarthi neeyanayumbol

Mutham kondu kuri chaarthikum njan

Aaaa… Aaaa… Aaaa… Aaaa… Aaaa…

Velikku chooduvaan poo porathe

Manathum pichakappoo virinju (Eeran megham)



Translation



Damp clouds, as they drifted to the temple,

Carrying flowers for worship

As the wind, flower-scented, sang morning glories to the Lord

I beheld thee, my flower-girl…

Aaaa…Aaaa… Aaaa…Aaaa…Aaaa…

Nested in my mind, the hornbill yearning for rain,

Fell in love with a rain cloud.

As you enter the Cupid's temple for worship,

I'll adorn thee with jewels and wedding locket.

As the skies shower songs of blessing,

Beloved, I'll make you mine.

(Damp clouds…)

This dusk, when the white swan clouds

Circumambulate and receive the vermilion

You enter, your forehead adorned with sandalwood paste

I'll apply a smear too, with my kiss.

Aaaa… Aaaa… Aaaa… Aaaa… Aaaa…

Royal jasmines bloomed in the skies as well,

Not being enough for the bridal hairdo.
Powered by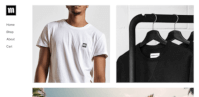 Create your own unique website with customizable templates.