The sky sends its love to the Earth.
Invites her for a dance..
(My dear readers , let's set the stage for the lovers that shall not meet ever...but their romantic flirtations are vocal ; only when it Rains....)


The sky suited up in dark blue
Hiding stars and the moon ;
Behind the fluffy dark clouds.
He looks down upon her
Her beauty and aura ;
captivates him.
Earth is always gentle and graceful;
He asks her
My love ; shall i ask you for the eve
Earth blushes and the sky turn peaches
ohh it's Lightning Peaches
ohh it's Lightning Peaches

The sky showers his soft, delicate pearls
on his lady love.
The Earth blushes and springs lush greens;
She blooms red
He caresses her with breeze
He swirls her in his windy arms;
In anticipation she clatters her leaves.
As they both dance
Embracing each other for their centuries of love
The sky's painted peaches,
The moon and stars are spectators
of a magnificent sight , just like us ......dear Readers.

- Sahiba

---

It was raining here and then i felt a natural urge to put all my imagination here.
Hope you all enjoy my spontaneous imagination inked.
Suggestions are warmly welcomed.
Powered by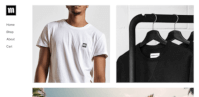 Create your own unique website with customizable templates.