Where there is vulnerability ,then there are possibilities.You can find yourself back.
There are moments when the only thing we wish is to DISAPPEAR as if there was an empty photo frame, a nameless tag,a washed away diary.Would this disappearance  heal those wounds ???
No they won't .But they will remain on us like scars of the past.Forgetting is like falling in a death trap rather than healing yourself .Healing begins by first accepting that anyone can be vulnerable,it's not sign of weakness but acceptance is solidarity. Secondly , laugh away that wryly pain ; hug someone and feel the warmth in you're cold,brittle heart .Then smile . You're problems can never be bigger than YOU...

Path to you're happiness lies within you..dare to walk !
Powered by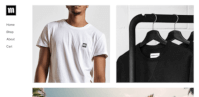 Create your own unique website with customizable templates.