I was into literature since childhood.Reading books was an escape from the real world.Sometimes I think about those extracts from one of the poems written by Robert Frost.

It's 2:00 am and I am in mood to just write. I think sadness has a way of making me work around it. These bouts of emotion are pretty frequent just like my little struggles to keep myself pushing forward. But where am I going? This thought is so unclear. I am at a divergence trying to figure out what should I pick.I am not scared of my choices. I prefer to just go and do it.Tomorrow I should have no regrets.
I don't want to stop myself from exploring , playing , imagining and making mistakes. I own my decisions both good or bad.Taking that leap of faith is just the beginning, Post this leap you have to live those moments both good or bad.

Powered by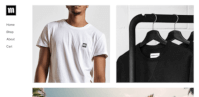 Create your own unique website with customizable templates.