Breathe in !

Breathe in !

I kept telling myself.Do not stop until the lungs give up,pushing harder and harder.My face turned red , cheecks were burning, eyes teary but i didn't stop.

Breathing breathing heavily until lungs were at brink of explosion.It still suffocates.I left a gush of air out and sank panting heavily,down on the floor.Mustering might to look up again.I need to breathe now.

The room where i stood was cogulated with noise and hustle.Life seemed so runny.It was crowded and i was stuck.I choose to drift apart to a place where it feels to be alive.So breathe push the boxed kingdom,feel what freedom is like.Let it fall apart.I told myself let's go home where we shall be united.The sparkling sunlight waited for us.

Me and my inner calling hail in the sunlight.I took a ride in balloon of my imagination and drifted in wonderland.A peaceful silence broke over my face until the phone rang and i woke up from my broad-daylight dream.

It was the same chair and same room.The hustle intact only i time travelled.
Powered by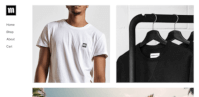 Create your own unique website with customizable templates.