This book has an interesting story behind its acquistion by me.
I was in Amritsar and me and my cousin sister Disha halted at a rack stuffed with books , the rack was in parking lot accompanied by similar racks of other stuff , we just happened to reach out for few books , and no wonders why they were kept in parking and not so protected coz they were too boring to be taken away :-/
But then we had a mischevious idea of making a memory of it :) (devilicious laugh)
We shop-lifted !
Devil minds at work.
Powered by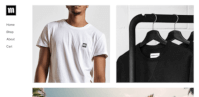 Create your own unique website with customizable templates.