Gardening

is such a beautiful endeavour to carry out. Peaceful and serene.

In school we had this extra curriculum where i learnt various gardening techniques. As a child i have seen my mother as an artist who knew many skills like painting, cooking,interior designing and the gardening too.Ever since we had been maintaining our lawns and mini gardens.

Flowers are pretty but some of the greens are even more beautiful , they help maintaing the simplicity of your garden by not over doing with the flowers.

In my garden we grow potatoes, tomatoes,chillies,mint,ginger,wheat grass,garlic etc all for domestic purpose. Fresh from the home garden , this is how i love it.

Tips : To maintain beautiful Gardens in small space

Hanging pots or baskets : These days in market one can buy plastic hanging pots. I have 12'' inch deep pots perfectly hanging on a specifically designed iron angle to support them.Selection process is the most important because planting those that rise up won't look beautiful , they will make your basket look empty and ugly.So, plant those that have limped stems and they fall towards gravity.Here are few that you can try planting.

Diaicia

Bacopa

or Sutera
Sweet Potato Vine
Calibrachoa
Creeping Jenny
Verbena
Fuchsia
Thyme
Oregano
Petunia
Wirevine
Nasturtium
Scaevola



Lobelia

2. Keep your bushes trimmed and shapped : Remove dry yellowing leave from time to time.Use gardening scissors to trim the stems and make wedge shaped cuts so that the part after being cut does not dry off soon.Later, that part won't be able to form buds.

3. Avoid water logging : During rains the roots get water logged which blocks the oxygen required and excess carbaon dioxcide is bloced in waterlogged soil.It disrupts the intake mechanism of plants.Therefore it's important to Choose you pot wisely , the material should be porous in nature to absorb excess water. At the depth of pot there should be a whole that will drain the left over water, while water don't fill the pots till the top rather give enough water that moistens the soil well.


4.Plant tall trees: Trees provide shade and also fresh air. You can plant various varieties both that provide shade or not. Shady trees like mango, apple,orange, neem,guava any you like.
Non-shady trees like palms.They look very beautiful if placed symmetrically.There is large palm variety available , you can choose as per your space.


5.Organic plantation : Having your own kitchen garden is a bliss.If you like consuming wheatgrass juice then you can plant your own in plantation trays.Other options can be tomatoes, basil, ginger,potatoes, coriander and mint are also good options, they can be planted in small disposable pots too.


6.Beautify your garden : Decorate with wooden stands or metal stands which can hold wide capacity of earthen pots are also good.Fern can also be used as filler and creepers can decorate walls or arches. White round stones look very natural and can be used creatively. I personally like doing experiments so a mini waterfall will look great but the problem is maintenance to avoid breeding of mosquitoes in still water.
Powered by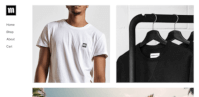 Create your own unique website with customizable templates.