This is a narration from an outcast...

My name is Ginger i was born ......errr somehow i don't remember if i had any childhood memories - the photographs , when i was very little.Little in what sense " a little " ?? Not literally little , i meant to say my body was always this much big but my mind was small or little.All this while my brain grew bigger and bigger.

I love this name Ginger kinda suits my rags and it's pale tarnished colour.I was not always so shaddy . Ohh i remember this little girl , Melisa who always poked my nose ...aahh she was fun to be with. My life was full of short trips with her to the garden or to the kitchen , in her bed, around her everywhere and anywhere.Memories you know....they come and go in flashes.The last time i saw her was on Christmas.She was curiously unpacking a red box with a white bow-shaped ribbon.I saw her glittering eyes, pink cheeks all she wanted was to see what was in the box.As she slid the lid , she was sooo happy, danced like a little ballerina and hugged her father.Something hard , rectangular and with some glowing screen like the TVs or the mobile phone her parents had. It was some sort of device . That was the last time when Melisa and i were together.

I was still lying on the ground sitting with my feet open and arms waiting for Melisa to carry me in her arms.I just kept waiting.All night i was alone in front of the glowing Christmas tree , the fire had gone out it snowed heavily outside, i could see the flakes covering the window panes.This very moment i felt a cold wave crept inside me.My heart turned blue- ice cold.She was in her room giggling with that screen ....i hate that metal beast.I cried whole night , just felt my heart broken, shattered to zillion pieces.Nothing changed after that i was tossed from one place to another.Sometimes under Melisa's laundry and sometimes in the gloomy corners of her room or her bed.One lucky day i was sitting on her bed , i saw her coming i thought if she might see me again then she will remember her Ginger.She did came....(crying uncontrollably) she ...she threw me away. My existence for her was now obsolete.The hope died inside me.Years passed she grew taller and her metal device was too replaced and i kept sitting on the top shelf of her closet. I could only see light when ever she opened her closet else it was a dark world. Who cares about the light now .

It was just another day.Mel's mom opened her closet and was removing some of her old stuff and was putting all that in a big brown carton.She me picked me up and tossed me in the carton , i wasn't surprised at this as this is what happens ...right .The carton was packed and i was suffocated in the pile.Until someone cut the box open and started drawing all the contents out of the box and then shuffling into right sections.I was passed over to toys section , i felt no pain nothing at all as if i accepted all this .There i met Sulphur, the yellow alligator.It's a rare colour to be yellow for an alligator .He slid his tail for a "Hello" . I gave him an uninterested stare but he was full of excitement , i really don't know what was so exciting for him ?? Hasn't he seen any teddy :P( a Fool !!) .

He said " Hey ! Fella, what's you're name ??"

I was like " ahmmmm Ginger".

He said " ayee...you new here ?"

"ahhh yes"

" where you came from ??"

He was so happy but about what ?? And it was really irritating to deal with him.I choose to ignore him.

"Where you from ???????"

I replied- " None of your business, just leave me alone".

He said " Hmmmm, ahh-ttitude ahhh, Let's see yaa bro , how many days you gonna not accept".

he left me. But something clenched inside and his words" how many days you gonna not accept ?" echoed .Miserable i got. I was shelved with other toys .I didn't appear much friendly to them , so they didn't care to ask me either.

The next day i was taken for washing , i wondered why they gonna wash me ?? I am still looking clean and good.They threw me along with several others into a bin that shacked , vibrated with all the water going back and forth making my head swirl.After the tiring wash were were loaded and sent for drying.

In all these days in felt a little better when the sun shone over me and i could see my furr glow golden brown.The air hugged me and it felt like Mel's hug.Anyway MEL.... i live in reality.There was no MEL. ACCEPTED !!

After a sun kissed day we were loaded and shelved.My mates were complaining about their issues.I kept away from whatever they were saying , it's just none of my business.Why should i bother .It's there problem and i am alien here.I saw another loaded trolley but with.....broken,tousled , estranged others.I was shocked to see the condition they were in but the guy took the trolley in some other section.

Someone tapped my back it was Sulphur this time with chuck.He is called Fat Boy !!

Chuck - Hey newbie , what's cookin ?

I smiled and said nothing mate.

Sulphur gave those anxious looks to both of us.To break the ice Chuck said you know the guys you saw were broken by the elementary school kids who are very evil.My whole attention was now on the word "evil".I was thinking kids who play with toys are they evil or those who leave us alone they are evil ? Anyway why i think so much.I chocked and with a pause said - Why they break them ?

Sulphur - "Hold on your horses boy, it's just been a day here you need to know alot".

I winked at him and said yeah why not.I knew now i am not gonna be that broken heart dude anymore.Life has given me a twist , a jerk and i shall survive this.We can either choose to move on or be dragged .

There on it was a new me - a little tousled , gloomy but a struggling new me.I made many friends like Sulphur- the yellow alligator , Chuck - the Fat Boy , joe - the truck , linda - dojo doll , bin - a bin , yeah actually a bin and many more.I started to adapt to my new surrounding and life was unfolding offering new insights.Someone said that happiness is not a destination , its a journey.

Summers were here and i burned with hell a 45 degree Celsius. Our fur got very warm and hot and suffocation was at its peak , so we all splashed under kitchen tap turn by turns.When no one noticed we made our move.After all humans should not know we are not lifeless nor we are feeling less.

I used to feel so let down when Mel left me , i accepted i was an outcast until i met many like me here.We all are a bunch of out casts. Someway or the other. We all have faced this situation ,it all depends on how we embrace the moments in front of us.One outcast can feel grim but a group of out castes can take down anyone.Power of being united and loving who you are like the way we are.

I am an outcast who exists in this world in its own unique ways !!
Powered by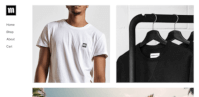 Create your own unique website with customizable templates.