It's so difficult for me to contain myself.Under the cloak there are several me, we (me's) all have different preferences , some of us are shy , some outspoken, some diligent,some turbulent.It's an adventure the day we all set out together a crazy day either we get things done at lightning speed or we do nothing at all.To pamper and calm each of me I made a wish list.

---

---

1.Run a Marathon
I find it hard to have an active routine most likely I have a sedentary lifestyle always glued to my mac for hours.I want to challenge my body to achieve the ability to push more than possible.Throwback the limits that my mind has adjusted to.It's not a day's job but requires diligence, a routine, a dedication towards building the basic ability to run and then run for longer.



---

2. Fly a Piper

Yeah , if you have seen fifty shades of grey or have seen that movie it looks very intimidating to fall for a guy who loves to fly some classy dude's hobby of flying. But I want to do it to satisfy my own love for the flying machines.I have been mesmerised by huge exhaust of the engines in commercial flyers.I always wanted to be somehow remain connected to my passion for the design despite i have not experienced any G force or haven't done any acrobatics.That's why this is in my wish list.Well there should not be a need for some pilot's license or course, hopefully i can hitch a ride with some trained flyer and be madly gasping at the wonders of that journey.
It will definitely do some sky-rockets in my heart.Love for the aviation.

3. Kayak

Let's see this sport is quite challenging. I have done river rafting in Rishikesh and in Manali so trying this sport was on the wish list since then.I think I

need strong arms for this to paddle properly.Googling about kayaking destinations in India

I found link to few destinations.I want to kayak calm waters but yeah a call for adventure over few boulders can't be stricken off.Still this is in research phase.

Kayaking in Rishikesh is for Pro and here I'm just a beginner.

---

4. Visit Amsterdam

I have always been attracted to European culture, the art there is very sophisticated and monotones with gentle emphasis are pleasing to the eye.I want to absorb from their heritage.I'm sure coming back this experience will turn into a beautiful masterpiece.Some art and technology together making a lethal mix.

Museums and eateries especially the bakeries will be topping my list.I'm making sure that i don't miss out to fall in love with this place so ensuring a meticulous planning lands me there soon.
I wish to cycle in the streets of Amsterdam.
The artistic me , romantic me, silent me will all find tranquility.

---

5. Scuba Dive

I'm scared of the deep waters.But they look so calm and turbulent at the same time.Like me.Again wanting to push a little further.

India does have some amazing waters to explore Andaman & Nicobar Island can be my next destination.This won't end here i want to try scuba in deep freezing seas too.

---

6. Cycling

Riding a bicycle was scary in the beginning. I remember how hard it was to stabilise.Dad holding the back of cycle to help me learn how to paddle and I ended up paddling straight in rubble.How many times that knee got injured and fear held me from learning how to ride.
But there was one significant thing that made me overcome those fear that was - How i felt the air on my face when I was paddling on the road, as if I got wings.
So I tried again and failed many times, sometimes giving up riding , letting it rust.Surprisingly , I paddled after picking up a tip randomly. Tried it once and it was successful since then i began riding everyday.
Now I learnt to drive a car , but the fun of riding a bike is different.
Again i want to feel the fresh air on my face. Not Delhi's polluted air.


---

7. Climb Mt. Everest

It seems like I will have a life full of adventure. Yes, it's true. I love to appreciate nature , our planet Earth and mustering courage to accomplish the hardest. A road less travelled.I know the limitations of my own body so there fight between the will power and the physical ability I just want to know who will win here ?

8. Ladakh on a Bike

I have been to Ladakh in 2006 , we stayed in Leh. Visited local monasteries .The journey we took was by road.Travelling from Delhi to Ladakh by road is a lifetime experience. Changing colour of land, air , greenery.The serene mountains , clear sparkly waters,chanting of lamas in Gompas , a must have experience.This planet needs people who cherish it and care for it.This journey will be more than a travel but also for a cause.
​



10. Working on Turbojet Engine

If I had been an Aeronautical Engineer it would have been possible for me.Sometimes i laugh when people ask me have I moved on from that dream , thinking that few things we aspire as child are later realised as unpractical or unattainable.

I laugh inside at their naiveness thinking this is my stuff why should i even explain anyone.The joy i will seek is going to be with me .

The secret is i just tried a different approach to reach and make those things happen :)

Nothing was left ever.

Pursuits of Happiness -

You got a dream. You gotta protect it. People can't do something themselves, they wanna tell

you you can't do it. If you want something, go get

it. Period.

---

Our intellect should question everything.That's how it is supposed to be.
When we were kids there was no definition of right or wrong or inherent perspectives.Every time we saw something our mind starts looking for the patterns, trails to our past experiences, the child has no past so no perceptions.Learning is our aim, its outcome will be good or bad that is the whole process.Our ability to question what we saw,felt and touch made all the difference in helping us evolve as better species.
Basic instincts of survival is in each and every living organism, multicellular or single-celled only what makes us UNIQUE is our intellect.
More and more people now don't use it often , they don't spend time to bring it to fruition.As child one could gaze endlessly to open blue skies forming imaginary animals in clouds , picturing the brightest star in a dark embellished sky, looking endlessly at that APPLE as if it was center of the entire universe.Gathering those scrambled thoughts , harnessing that information or knowledge we seek.Be that child in you.Find the meaning of your scrambled thoughts.
Powered by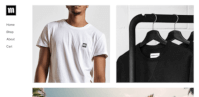 Create your own unique website with customizable templates.