Our intellect should question everything.That's how it is supposed to be.
When we were kids there was no definition of right or wrong or inherent perspectives.Every time we saw something our mind starts looking for the patterns, trails to our past experiences, the child has no past so no perceptions.Learning is our aim, its outcome will be good or bad that is the whole process.Our ability to question what we saw,felt and touch made all the difference in helping us evolve as better species.
Basic instincts of survival is in each and every living organism, multicellular or single-celled only what makes us UNIQUE is our intellect.
More and more people now don't use it often , they don't spend time to bring it to fruition.As child one could gaze endlessly to open blue skies forming imaginary animals in clouds , picturing the brightest star in a dark embellished sky, looking endlessly at that APPLE as if it was center of the entire universe.Gathering those scrambled thoughts , harnessing that information or knowledge we seek.Be that child in you.Find the meaning of your scrambled thoughts.
Powered by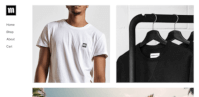 Create your own unique website with customizable templates.